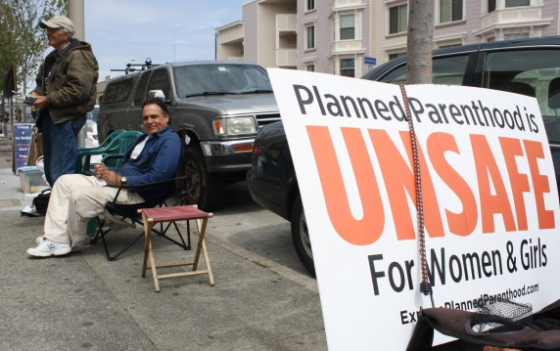 Mission Local spent some time with the anti-choice geezers forever posted up outside Planned Parenthood:
On a recent Friday afternoon, Ron Konopaski, 71, sets up a folding chair outside the clinic. It's closed today, but that doesn't matter. The retired dentist has been here every day since March 9. His duty is to ensure that at least two people are in front of the clinic at all times.
Konopaski and his fellow activists believe that abortion, even when due to rape, is an abomination to God's plan. To them, the elements of a person begin at fertilization — a new life that no one other than God has the right to take.
"We're trying to just give them the truth," says Konopaski.