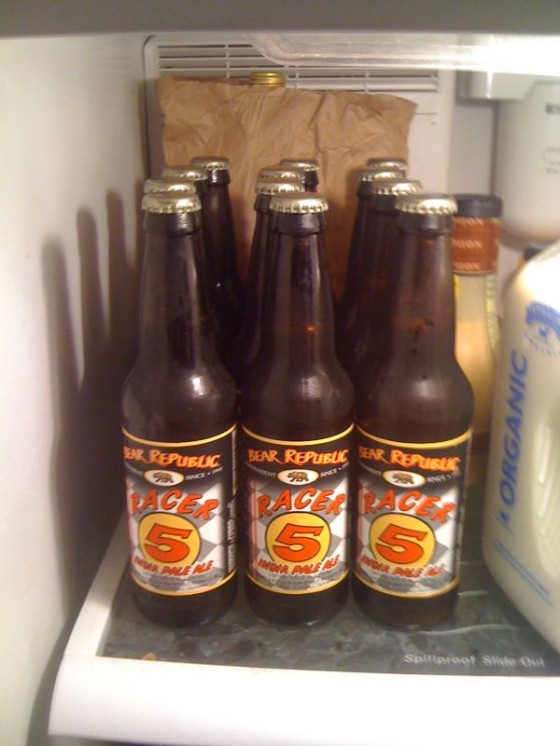 Creep Draws explains the good news:
Now that is a good looking fridge. 24th and Folsom liquor store 12 pack for 13.50!
Hot deal! And this from a blog whose mission statement reads:
I am tired of reading blogs about messenger bags and the mission. I am tired of seeing pictures from the internet that someone else re-blogged for the 4th time. I don't want to be that. This blog will consist only of things that I draw in my sketchbook while the bus.
Thanks for turning your back on your dreams and coming over to the dark side! Racer 5 for all!