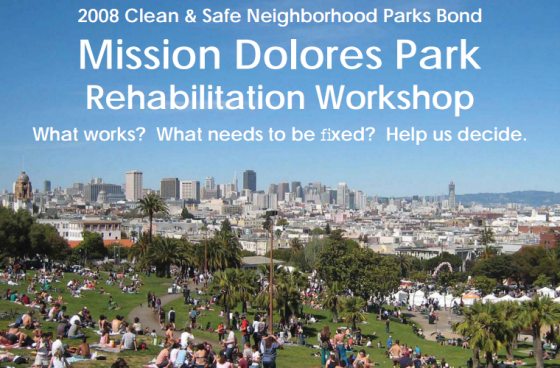 The closures we mapped out last week aren't the only changes coming soon to Dolores Park. More improvements (and more closures) are in the works, and tomorrow evening you can get involved with the decision-making process:
Thursday, June 2nd
6:30-8:30pm
Mission High School Cafeteria
On Thursday, June 2nd at 6:30, the community will gather for the first of a series of workshops to plan the renovation of Dolores Park.  Everyone is invited to participate.  At this first workshop, community members will brainstorm a wish list for park improvements and tour the park to create a shared analysis of what needs to be improved.
Further info here.