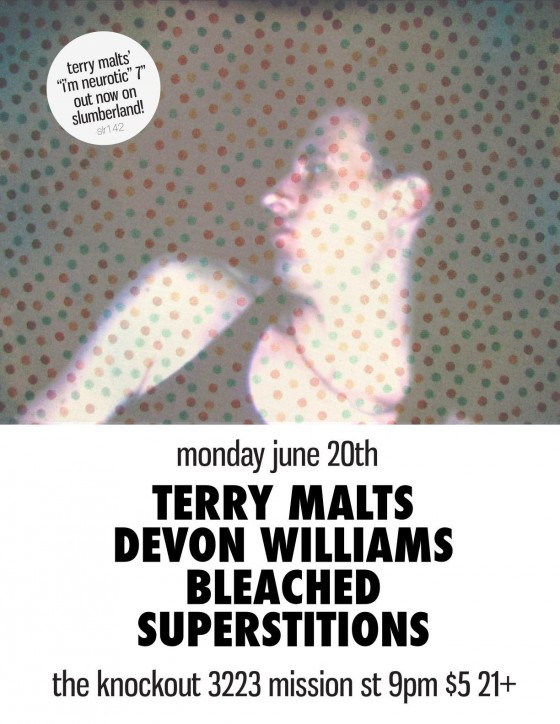 We're huge Terry Malts fans over here at MM, but tonight's show at the Knockout also features a special bonus that's just too good to pass up.  Our pal Devon Williams happens to be making an appearance, and we haven't seen him play since high school!
It all started one recess back in 1998 when Devon asked us if we wanted to hear his demo tape.  Casually aware that he was in some Crass-inspired outfit known as Roscoe, we dutifully donned the headphones and braced for the cacophony.  Instead, we were greeted with the most melodic yet tenacious pop punk this side of Pinhead Gunpowder, which you can hear here.  Dubbed "Osker" (Roscoe backwards, sort of), this launched Devon on the most unlikely of journeys, which eventually saw him getting signed by Epitaph, releasing an album, playing at Warped Tour, and in the process becoming one of the most reviled punk bands in Southern California mostly due to his brutal honesty on stage and crowd-taunting antics.  The Punk-O-Rama track remains one of my faves to this day.
He's toned it down a little bit in recent years, but we still wouldn't miss this show for the world!