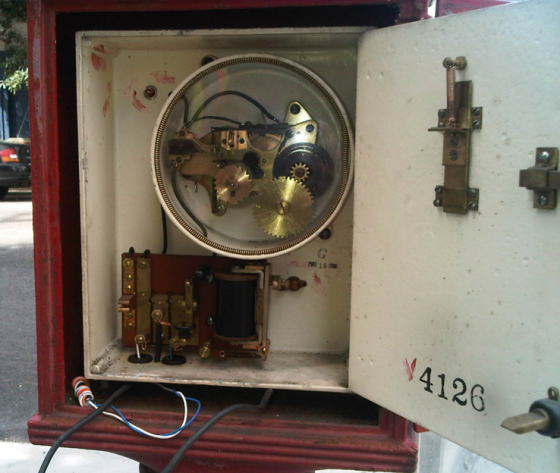 -…® gives us some history:
Those things still work and are faster than 911 as I was told today. Huh! Who woulda known. Also in the 89 quake the blue police phones are the only ones that worked in the whole bay. That's why we still have this system.
Suck it, iPhones! Accelerometer that!