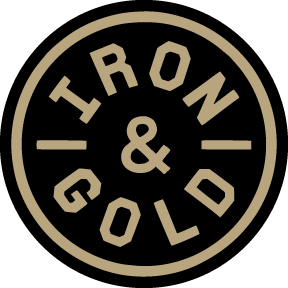 Reading the press release aloud to the crew, I got to the part about the new bar being called "Iron & Gold" and I was like "Iron & Gold??? That sounds dumbbb." But then Steven says, "Dude, don't be an idiot. San Francisco: Gold in Peace, Iron in War. Iron and Gold." Steven wins. Iron & Gold sounds kind of cool. General Manager Andrew Marks elaborates on the new bar's classic-SF vibe:
[T]he general theme will be a throw back to old San Francisco taverns with low lighting, natural woods, and the primary colors will be green, black, white, and gold.  As much as I do like red bars, we are looking to stand out a little. The decor will be casual and elegant, as well as our staff, and products. We will have a cool neon sign.
As for Argus, this weekend is your last chance. They shut it down for good after one last party on Monday, and Iron & Gold is expected to open November 18th.
Full press release after the jump:
Dearest Friends and Neighbors,
We are sad to announce that we will be closing the Argus Lounge permanently as of Nov 1, 2011. As many, or perhaps none of you have known, Amy and Spencer Murray opened up the Argus Lounge in 1998. They retired from the bar business in February of 2011. Since then there has been a lot of planning in to the direction of this place, and finally we are ready to move forward. With that, I hope that you will join us at our newly revamped bar at the same location Iron & Gold. We will be open (hopefully) November 18, 2011. We will be having a kick ass Halloween closing party Monday October 31, please join us in saying good bye to 13 years as the Argus Lounge!
A little about us and our future: I am Andrew Marks, the General Manager and Operator. I have been in the food and beverage industry for 17 years, it is all I have known since I was 14 besides school, and a once upon a time career as a musician. I have been bartending for 11 years, 6 of which have been here in San Francisco. My first job here in The City was at Blowfish Sushi, where I bartended at for 5 years. I also bartended at Madrone for a few years, Salt House, and I still continue to moonlight at Laszlo/Foreign Cinema where I have worked for the last 3 years. I enjoy cocktailing, cocktails, but primarily I am a beer and a shot dude, which will be reflected a lot in the general concept of Iron & Gold.
As for the bar itself, much will be the same as far as atmosphere, staff, and products. We will still have awesome and edgy music provided by several of talented friends and neighbors most nights of the week. Our Happy Hour will still be from open until 9pm where you can enjoy $6 house cocktails, and $3 drafts (all of which are local) everyday. The name itself is a reflection of our great city, San Francisco. Its motto was founded in 1900 on our flag 'Gold in peace, iron in war' as a symbol of prosperity and solidarity.
We aim to provide a dynamic and comfortable neighborhood watering hole where you can catch local games, enjoy wonderful music, and imbibe in our great selection of cocktails, beers, wine and Spirits.
Feel free to contact me if you have any questions, concerns, or to book a private event.
I hope to see you all soon!