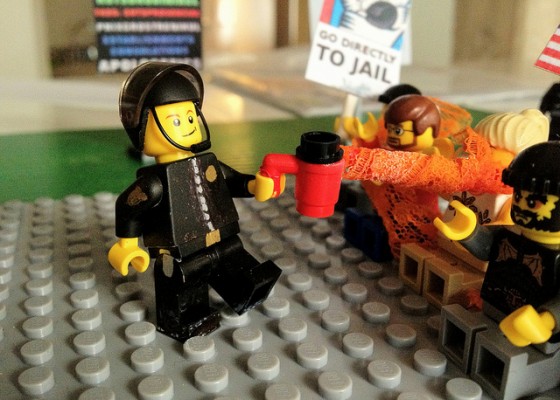 Doctor Popular is the creative force behind this diorama, which was installed early this morning in an empty newspaper dispenser on Market Street:
I've been wanting to do some sort of installations inside of the abandoned newspaper receptacles spread throughout our city, so I spent most of Thanksgiving creating a diorama of the UC Davis pepper spray incident which was installed in an empty newspaper bin on Market Street this morning (Black Friday). My hope was to install a piece to get people thinking about recent police violence while they were trying to do their holiday shopping. If I had more time I would have created many more dioramas based on scenes from New York and Oakland.
Read on for the full story and lots more pics. And here's hoping Doc has more fun with abandoned news racks in the future.