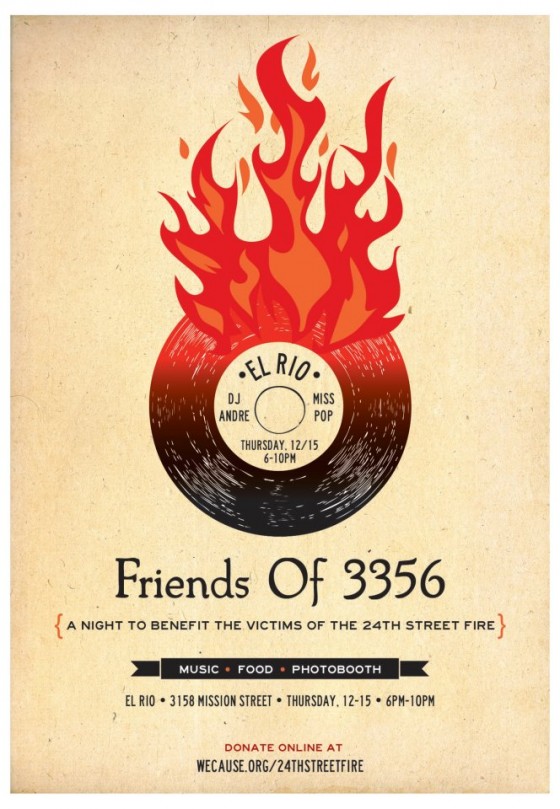 Mission Local last week reported on the fire:
The building that caught fire Thursday morning, critically injuring two, has a long history of building code violations and a pending report in which it is "deemed unsafe," public records show.
In a notice of violation dated Jan. 5, 2009 — a complaint that's still pending and unresolved — the box labeled "unsafe building" is checked and, among nine violations, "there are no smoke detectors," the report states.
That proved disastrous on the morning of Dec. 1, when a fire broke out in the upstairs unit at 3356 24th St. Residents said that others who smelled the fire woke them up just after 4 a.m. No one remembered hearing any alarms go off.
Twenty-three tenants living in two adjacent buildings were evacuated.
The benefit party will have music, food and a photobooth, as well as a raffle and other entertainments. RSVP and invite your friends!