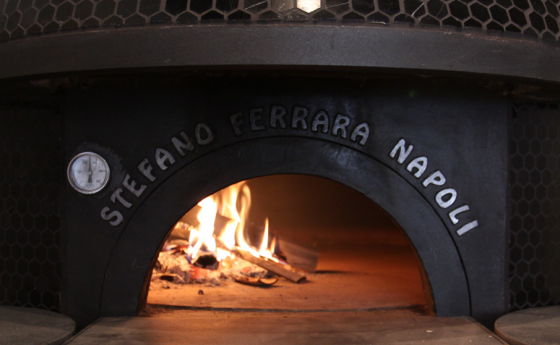 Good news, via our Introduce Yourself page:
Mozzeria has opened! New modern italian restaurant at 3228 16th St (@ Guerrero) opened on Friday. Now serving dinner Tuesday through Sundays. Menu reflects diversity – traditional & nontraditional pizzas out of wood-burning oven, pastas, small dishes, deserts, Wine Bar, local beers on tap, etc. come explore discover enjoy!
Here's the pizza menu:
pizzas
fresh mozzarella / neapolitan sauce / basil
sonoma fromage blanc / smoked salmon / dill
caramelized onion / fresh thyme / bleu cheese
pancetta / fresh mozzarella / caramelized onion
wood roasted japanese eggplant / red onion / yellow and green peppers / basil pesto sauce
roast duck / hoisin sauce / spring onion
Yum!