Most of you know the work of photographer Julie Michelle. MM has been following her I Live Here SF project since the beginning.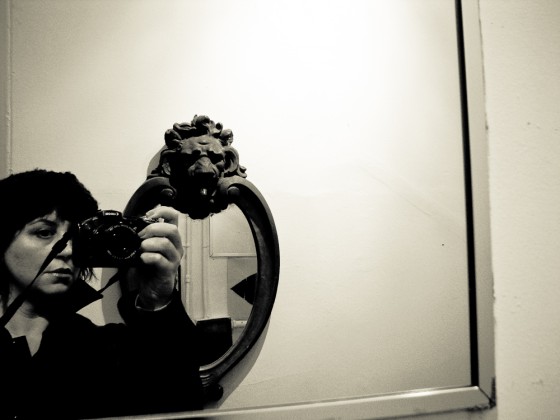 [Julie Michelle self portrait]
Recently Julie's partner, Lee, had a massive stroke. Well, we all know how quickly medical bills can rack up. Thankfully Lee is on the road to recovery, but it's a long one and both of their lives will be consumed with the process for a while. To at least be able to help ease some of the financial burden, their friends Tucker and Analise are throwing a fundraiser at the San Francisco Motorcycle Club, located on Folsom near 18th Street, on Sunday, 12/18.
Tucker explains:
We're hosting a party at the San Francisco Motorcycle Club (shot by Julie Michelle here) on Sunday the 18th from 3:00 to 7:00. There will music, drinks, good people, and a raffle. Donations will be gladly accepted in person, but if you can't make the event, there is a ChipIn campaign already running here. There is also a Facebook page for the event here.
Now, I know Julie and Lee, and they are two of the most giving, generous people I can imagine. If you can help them out, even a little bit, I would be ever grateful.