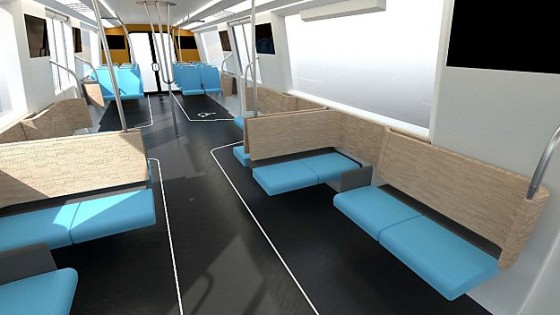 The only catch is that you'll have to wait until 2015 to try them out.  SFGate reports:
The cars will sport a sleek modern look, cleaner seats, digital information displays, even air conditioning that works on hot days.

Each car will have three doors to speed boarding, but will still have 60 seats, all made of an easier-to-clean material. Seats will be reconfigured with standard seating in rows at each end of the car, and seats situated more informally around standing areas and places for wheelchairs, bikes and luggage in the center.
Looks like those cranial liminal survey scans conducted on BART passengers have finally paid off!  But will they allow bikes on board during rush hour?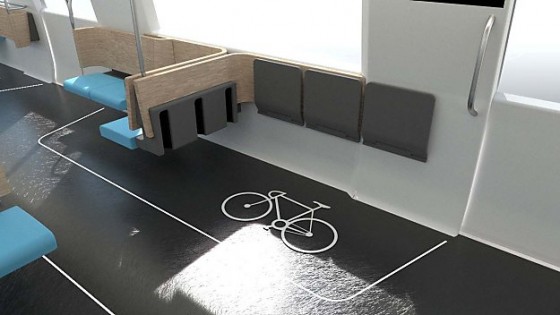 Previously: