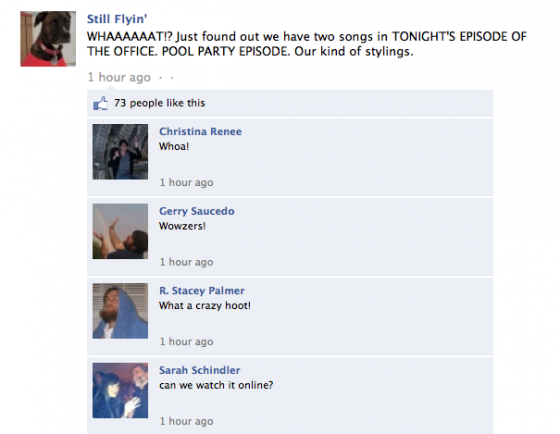 Fans of San Francisco's premiere ex-joke-reggae band will be pleased to hear that two of the band's tracks will be featured on tonight's episode of the popular comedy The Office. @Sarah, it'll be on Hulu tomorrow.
[via We Built This City]
UPDATE: People close to the source has informed us that "The Hott Chord is Struck" will be one of the featured songs, in case you want to prep.