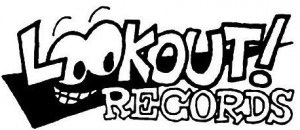 Remember Lookout! Records, from Berkeley? It's where Green Day started, they had Operation Ivy, it was probably your favorite label when you were 15? Remember? Spin does, and it recently asked Mr T. Experience frontman Dr. Frank to take a look back and make a list of the top 20 Lookout! Records tracks. It's pretty good. Here's a taste:
16. The Groovie Ghoulies "The Highwayman" (from Travels with My Amp, 2000)
The Sacramento-based Groovie Ghoulies were the touring-est band I ever met, and if anyone knew their highways, it was them. Still, I thought the world didn't need another "life on the road" song before I heard this classic tune from the awesomely titled Travels with My Amp LP. So, yeah, I was wrong, but that's the last one, seriously — no more.
[via Pavla]
UPDATE: P.S. Sewer Trout!