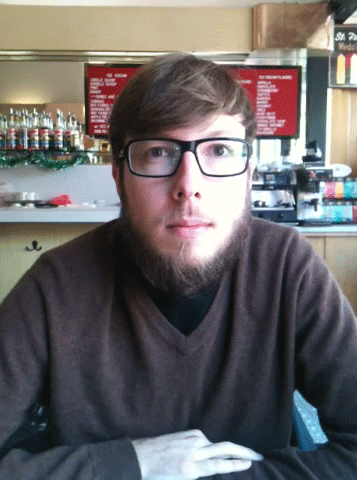 Mission Local reports:
"They can be very selfish," says a blond, pretty girl with glasses and a striped T-shirt at 780 Cafe. She doesn't want to reveal her name, which is understandable, because she's about to fiercely criticize almost all of her past techie dates and assert that she will avoid them in the future. She knows what she's talking about, she says; she has not only dated a handful of techies, but has also worked for a tech company.
"They have a lot of money and are very stingy all the same. They think that what they're doing is the most important thing in the world. They schedule girlfriends the way they would schedule meetings." She defines them as "socially awkward," a term she is not the only one to use.
Uh-oh! (It's not all negative though.) Read on!
Photo is of Neil D., who is not one bit selfish or stingy, but he works in tech and it's possible he might be a bit socially awkward, but I'm not sure. Photo by C'mon Pony.