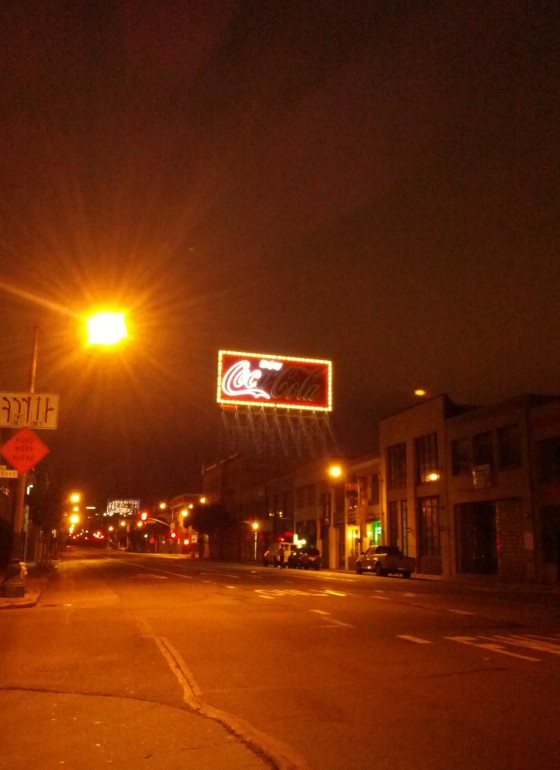 Same thing on both sides! Had no idea Coca-Cola was such a sexed-up megacorporation! We checked with SFist editor Brock Keeling, whose offices are just blocks from the sign, to confirm that this was a new phenomenon, and this is what he said:
Brock: Allan, it's Pride month. Of course it's going to say that
Of course! So yeah, enjoy, everybody!