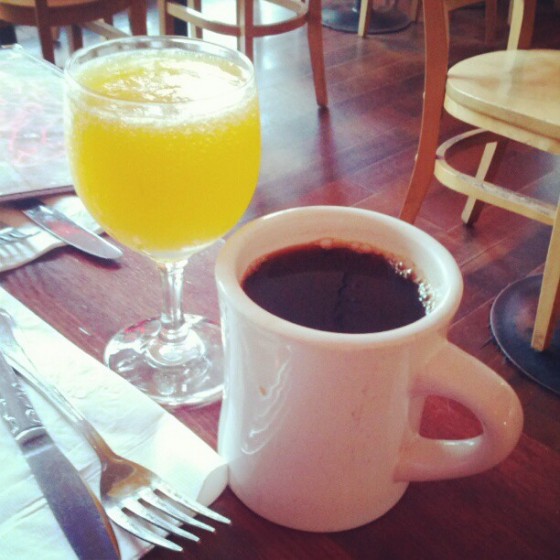 Yesterday I instagrammed that I was having brunch at Sparky's, and I got some opinionated comments in return. Among them:
MAKE SURE U GET ONE OF THOSE AWESOME MIXED DRINKS! [Lizzy]
Sparky's suuuucks. Grubstake is the only 24-hour diner worth going to, IMO. [Carlos]
It's Tops will do the trick if you're in this hood too. They have a burger with four patties. Nuff said. [Christina]
I'm pretty sure the mixed drinks at Sparky's are gross and Lizzy is just culture jamming. Grubstake seems cool but when the hell are you ever anywhere near Grubstake? Four patties sounds gross, but I love It's Tops.
Why the hell aren't there more 24-hour dining options?