Uh oh, looks like the folks at El Faro have been causing their (apparently British) upstairs neighbors some feelings of indifference: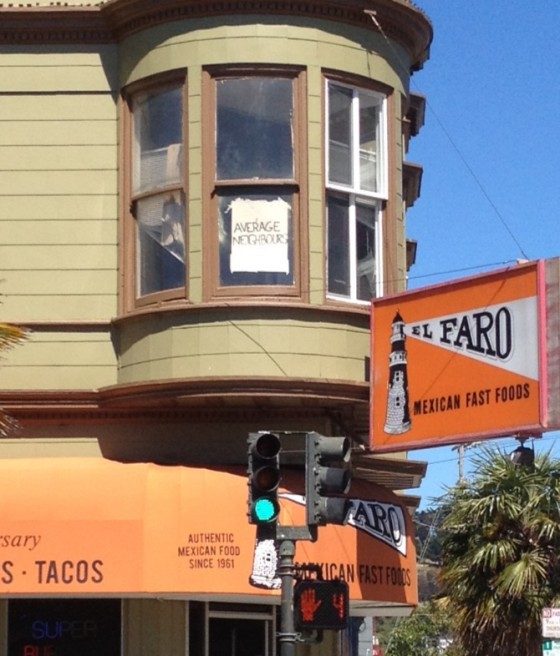 Maybe if they made a bit more noise while taking out the trash they could find themselves in bad neighbor territory, like Schmidt's. In case you forgot, they've been duking it out for over a year now: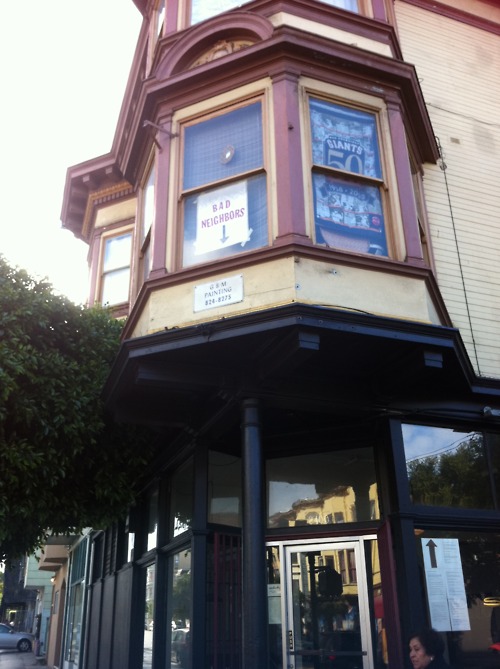 Or they could take it the other way. By leaving a few free tacos on their neighbor's doorsteps they could earn the neighborhood's first "good neighbors" sign. Now, El Faro, wouldn't that set a good example for your sons, El Farolito 1 and El Farolito 2?
[via wbtc]