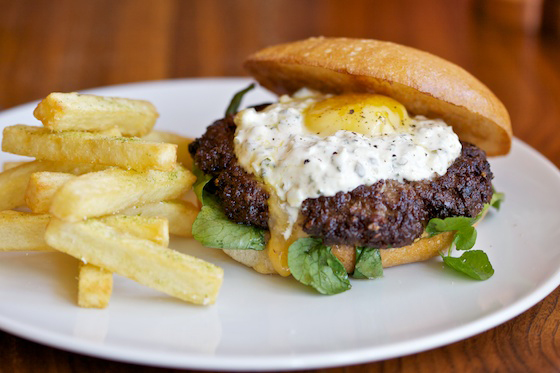 That there is a "bacon butter burger" from Maverick, in which the beef is ground along with sticks of cold butter, so it's all buttery — and then topped with cheese and sauce and egg. It is but one of several Mission-based burgers that Grub Street SF deemed worthy of inclusion on its 50 Best Burgers in San Francisco list.
Here's another, an off-menu specialty at Heirloom Cafe: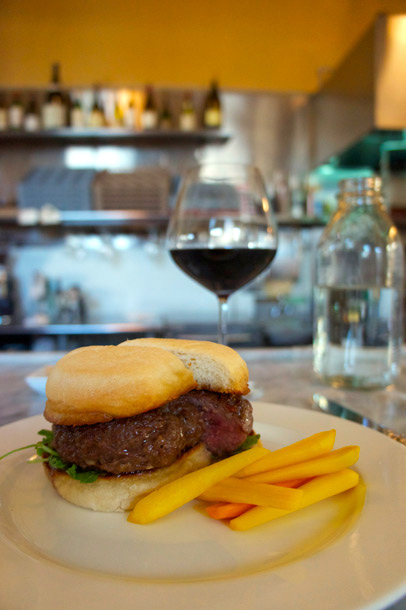 What's inside?
To make it more wine-friendly for this wine-focused restaurant, the beef is mixed with mildly stinky Epoisses cheese, making it extra-good with a lean French red. It's an incredibly juicy, flavorful burger that taste redolently of the cheese, and less of the beef, but for that reason it's one of the most unique burgers in town.
Butter and cheese make everything better!
[via SFist]
More off-menu secrets in the Mission: