Tumblr in its infinite wisdom has hired Sexpigeon's Tag Savage (and a few others) to cover the Republican and Democratic conventions! Like for real!
Here's but a preview: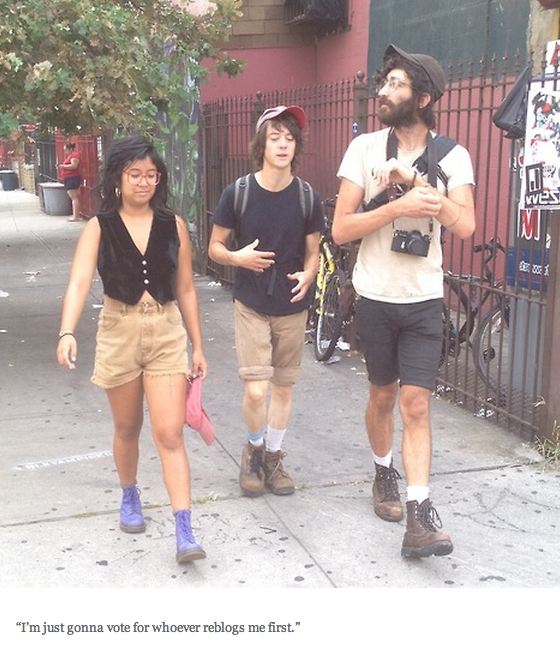 Ha! Me too! (And let me just point out that for years I've been saying Sexpigeon is the future of news.)
Follow the action here.