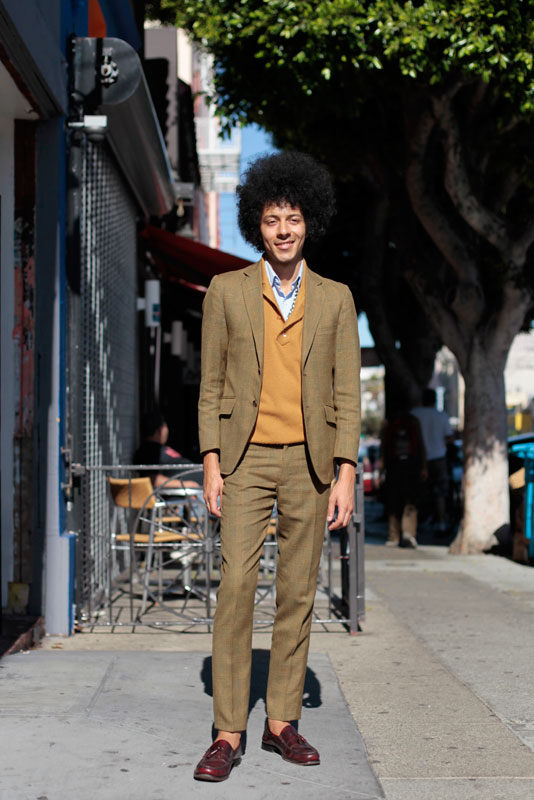 Fashionist asked this guy Chris about his fashion inspirations:
I'm really interested right now in the Duke of Windsor, just because he was so rebellious even though he was confined to this conservative background. I like the black ivy league thing that was going on with Miles Davis in the late 50s, early 60s. Also the Rat Pack, and the movie Mean Streets by Martin Scorsese.
Read on for more pics and expert analysis.