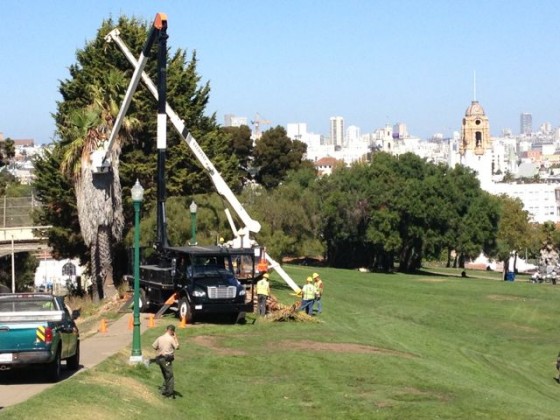 Late last night, some monocot-hater(s) sliced through the trunk of one of the palm trees near 20th and Church. Shortly after being discovered this morning, the damaged tree was deemed an immediate hazard and was taken down at around 2pm.
It almost looks as though the intention was to have the tree fall onto the tracks, as if the J-Church needs any more delays.
I can say from, err, personal field research, that the cops cleared everyone out of the park playground at midnight, so this probably happened after that unless these guys were super-quiet about it.
More info over at Dolores Park Works.
[photo via Dolores Park Works]