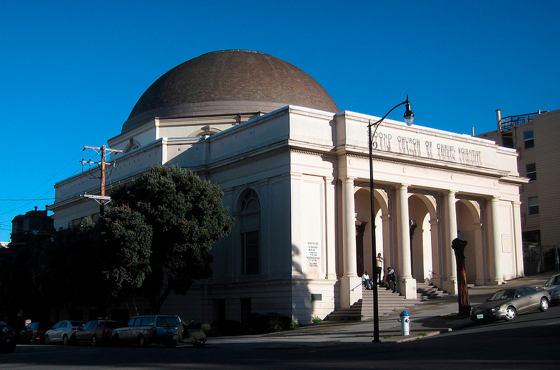 Boy, you sure blew it by not ponying up $7 million to buy that crazy church-turned-house across from the park last year. Now it's gone to a boring society-benefiting cause like education.
Don't worry, your second chance may be on the way. Reclaimed-church mogul Siamak Akhavan (who also converted 601 Dolores), hopes to give a 4-unit residential makeover to the Second Church of Christ, Scientist on 20th and Dolores. Yes, the dome would be converted to a unit and good luck finding dome-friendly picture frames.
Fun fact: Christian Science has absolutely nothing to do with actual science.
More over at Curbed SF.
[photo via wallyg]