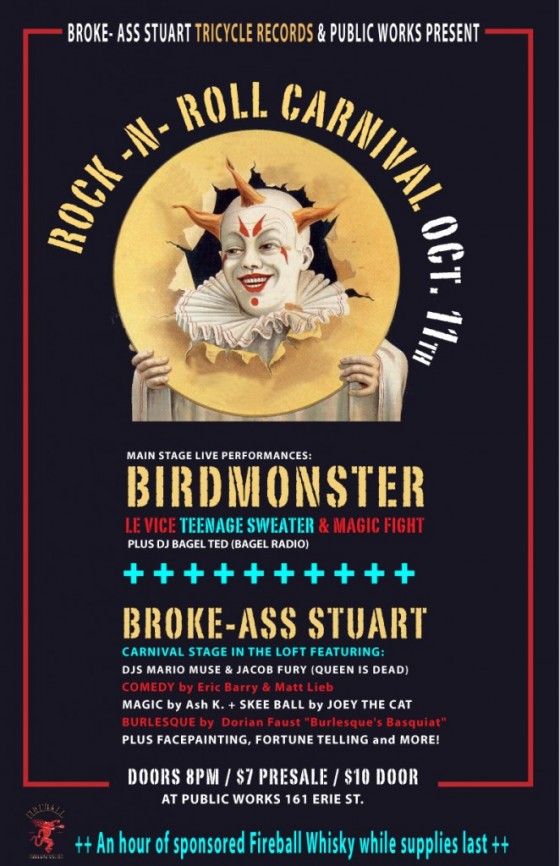 And just what exactly is a Rock and Roll Carnival, you ask?  Well, allow our pal Broke-Ass Stuart to explain:
There's 4 bands, DJs, a magician, comedians, burlesque, face painting, fortune telling and Skee-Ball.
Woah there, you had me at Skee-Ball! Not to mention the free whiskey for the first hour.  And the date is 10/11/12!!!  It's all going down at Public Works, and you can check out all the details here.