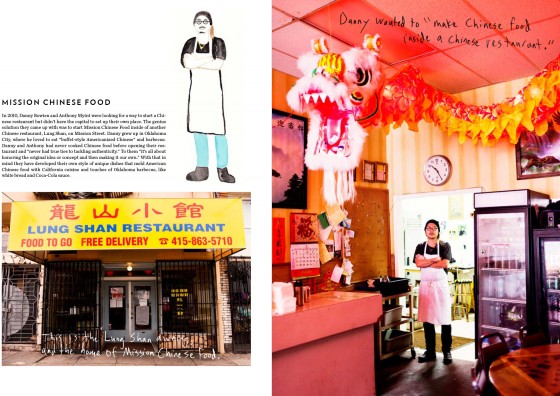 Got a note from a publicist:
[I]n honor of Todd Selby's Edible Selby book, the Bar Tartine crew is hosting a fun bunch of guest chefs (Danny Bowein, Ignacio Mattos, and Russell Moore of Camino) at the restaurant to make sandwiches on Monday, 11 – 3. It's open to everyone, and the chefs will be hanging out all day, copies of Edible Selby will be for sale. I wish I had more specific menu info for you, but knowing these guys, sandwich offerings should be diverse and playful…
Where: Bar Tartine
Date: Monday, October 22
Time: 11:00am – 3:00pm
Address: 561 Valencia Street San Francisco, CA 94110
The event is open to the public — sandwiches will be sold individually or guest can pay $60 to for a guest chef sandwich, Edible Selby book and Selby-designed tote bag.
I don't know anything about books, but I love me a playful sandwich