Check it out, a successful business on Valencia Street that isn't a brand-new high-end restaurant!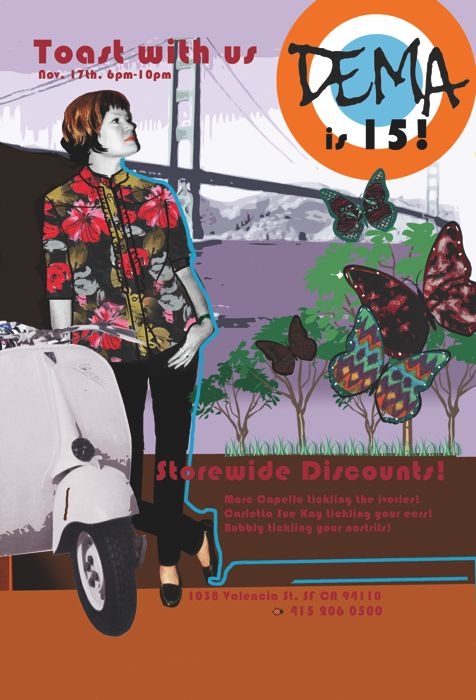 Here's some more info on the big party:
Independent designer/retailer Dema is celebrating her 15th anniversary in the Mission District.
Saturday Nov 17th 6-10.
We'll have champagne, cupcakes from Mission Mini's and entertainment by local crooners Carletta Sue Kay, Justin Frahm and Mark Eitzel.
The entire store will be 20% off Saturday and Sunday as a thank you to our faithful fans!