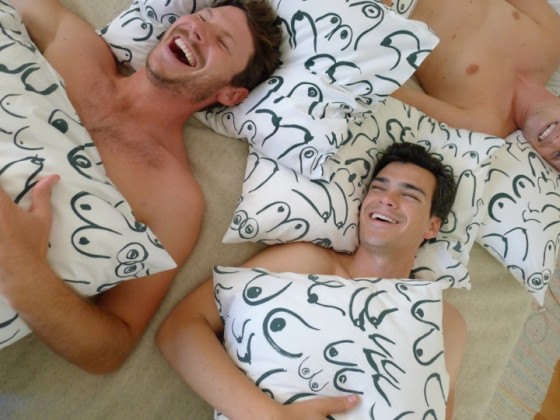 Gravel & Gold explains:
We finally got our hands on a new batch of Boobs Pillowcases! They're now available in the shop and online here so you can go ahead and cross off just about every family member on your holiday shopping list, starting with your 13 year old brother who will not believe his luck! We also got a few more Boob Tops in, in case you've been waiting to get a hold of one of those….
Read on for more pics and info.