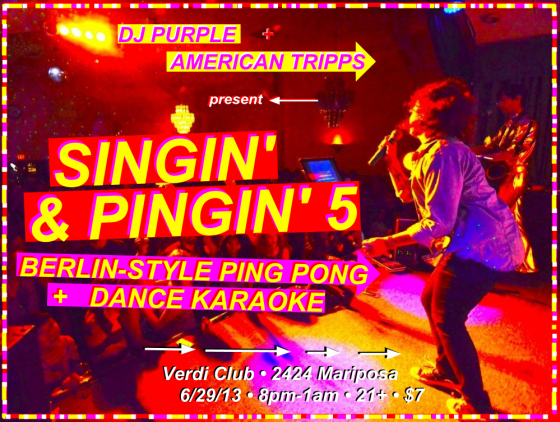 Here's what's up:
Well, Singin' & Pingin' used to be a once-in-a-while thing, but the last one at Verdi Club was so epicly fun, we decided to do it all over again, just two months later (and a month after the extravaganza at Z Space).
DJ Purple (http://djpurple.com/) will be rocking the dance floor, and we'll have two ping pong tables going all night!
ALSO, Verdi Club's bar got so slammed last time, they've decided to have THREE bars open this time, instead of just the one. No waiting!!!
Also, view this album of party pics from last time if you like viewing albums of party pics.