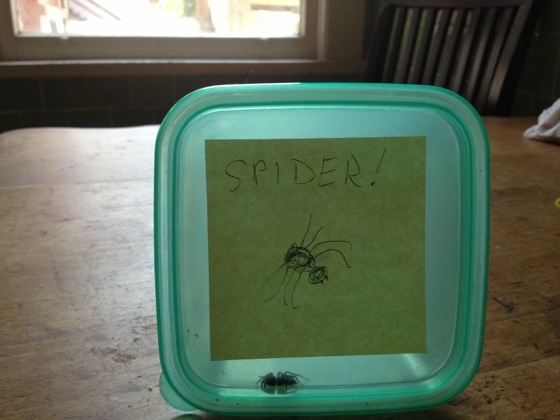 That lets the little sucker keep on doing what he does best, which is trap and devour all the nuisance insects like flies and mosquitos that actually intend to cause you harm!
Optional: Put it in a container so you have a friend to keep you company for the afternoon before you set it free.
Caveat: If it's a particularly beastly critter like this little guy here, dump him in your neighbor's yard instead!