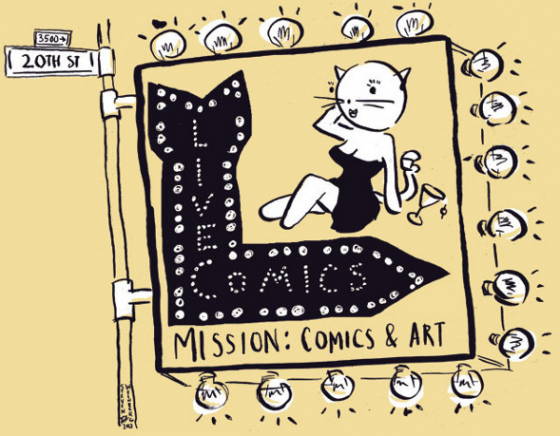 [Not actual sign design by Steven Weinberg]
There's some healthy debate going on in the post about the movement to keep Jack Spade out of the Mission, but there's no doubt that our buddy Leef Smith, owner of Mission: Comics & Art, is the real deal. A San Francisco native, Leef is dedicated to maintaining a community space to show art, create art and of course talk about, read, discover and buy comics. Now he's asking for our help to raise some funds to build a new sign so people can spot the store more easily.
He's looking good on getting his goal, but if you really want to kick this starter into gear you can sign up for your own event at the store!