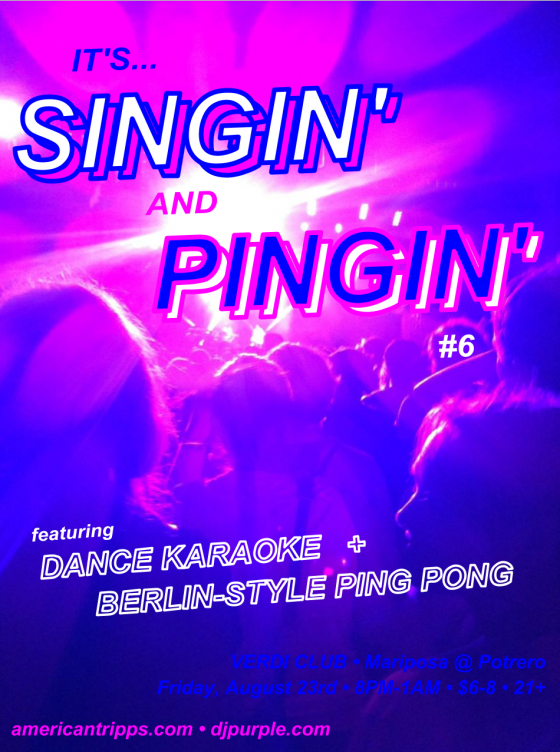 DJ Purple and American Tripps are at it again!
Singin' & Pingin' at the venerable Verdi Club on a Friday night! Dance karaoke on the big main stage, two ping pong tables out on the dance floor under the disco ball, cold drinks everywhere you turn!
$6 before 9pm, $8 after! FREE BEER before 9pm too!
Peruse DJ Purple's songbook here. See photos from Singin' & Pingin' at Outside Lands here. RSVP and invite your friends here.
And don't forget about the…