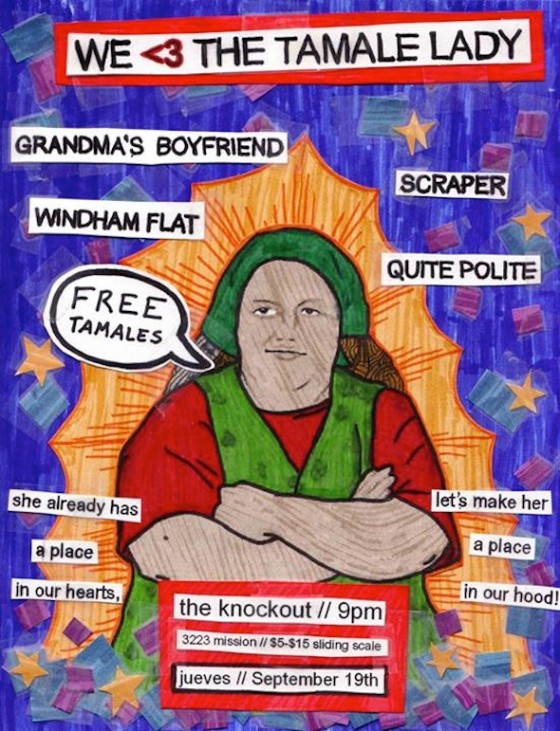 The Bay Bridged tells us all about Thursdays benefit show/Tamale party:
The Knockout is hosting a benefit concert for The Tamale Lady this Thursday, September 19, and on top of live music from Grandma's Boyfriend, Scraper, Windham Flat and Quite Polite, there will be here will be more than enough FREE tamales to go around. All proceeds will go towards Virginia's Indiegogo campaign, which still has a long way to go to reach its $50,000 goal. Come out to the party and show your support for one of San Francisco's truly original characters, or simply head over to her Indiegogo page to donate what you can.
Read on for more info and songs by all the bands.