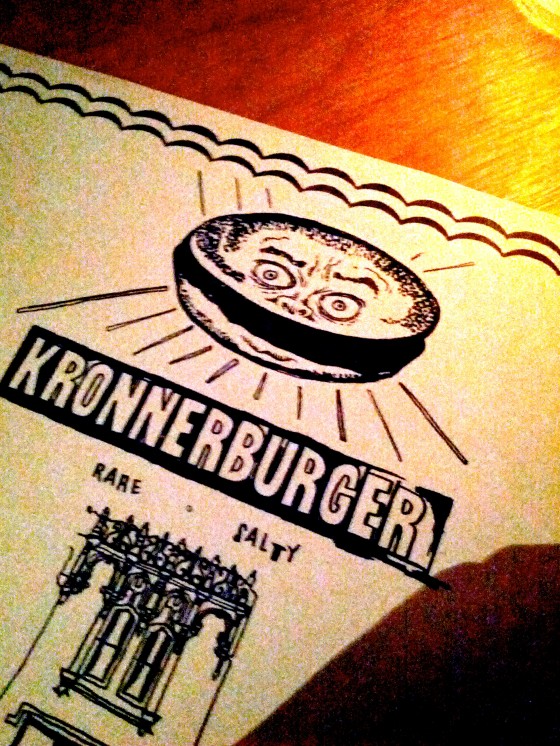 It's been tons of fun, but the KronnerBurger crew are moving on to bigger and better things. Inside Scoop reports:
It's hard to believe, but it's been nearly a year since Chris Kronner kicked off the Kronnerburger era within a dark, sultry sideroom at the Mission District club. Since then, he's expanded service to six nights a week (closed Saturdays), all while continuing to do pop-ups around San Francisco and Oakland. But now, the last day of KronnerBurger at Bruno's will be November 22.
"I never had the intention of it going on as long as it has," says Kronner, noting that the Bruno's stay was supposed to be more of a temporary thing, but locking down a permanent location of his own took a long time — and as he puts, "it's still taking a long time." That said, he's getting close on an Oakland location. It's not a done deal yet, but they're further down the road than any other prior possibility. So stay tuned.
They intend to keep doing popups around SF though, phewf! Read on.