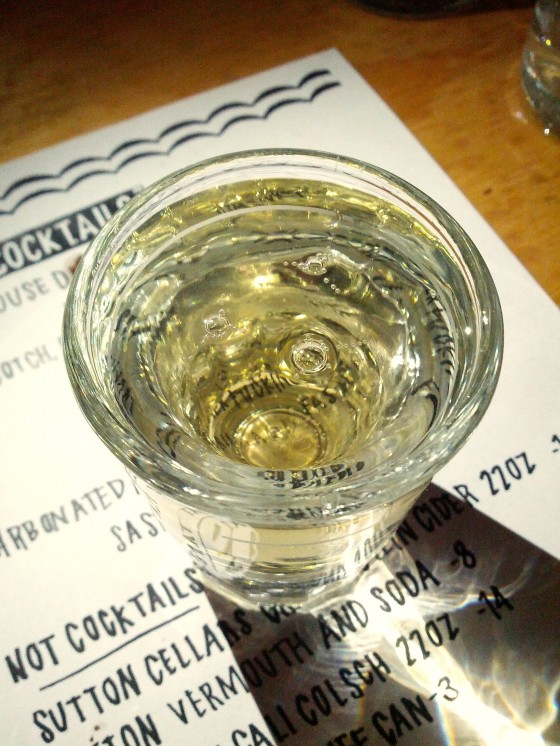 I was on my way to dinner at Hog & Rocks the other night when I ran into my pal Paul strolling down 20th Street. I invited him to join me, but he'd just eaten, at KronnerBurger, where he'd had a lovely meal and they'd served him CARBONATED TEQUILA. I immediately changed my plans.
They carbonate the tequila for inclusion in a drink called the "Carbonated Motherfucking Margarita," which was really good — but not as disarming as the carbonated tequila on its own. It's like you're drinking champagne, but it's tequila. It's like you're drinking science fiction! It turned my world upside down. (First because it was such a wild thing to experience, second because I ended up having about nine shots, which I think carbonated my brain a little bit.)
I went back the next night for more, but they were out or something, so I stormed out. Which means, I guess you might not always be able to get it. (The good news is, the rest of KronnerBurger's bar program is also very good. I recommend the Scotcholate Milk and the Sarsaparilla Old Fashioned.)
Your usual host Nick Pal will return soon, don't worry. Drink of the Week is brought to you by Poachedjobs.com.