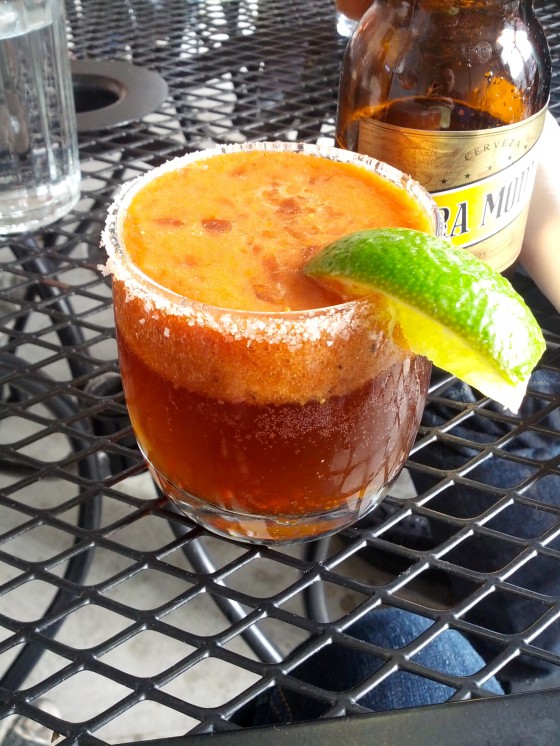 Every time I order a michelada I end up regretting it. There are just not many situations that are well-suited for 20 oz of beer, salt, and hot sauce, and nursing a hangover is certainly not one of them. However, my losing streak was broken when I tried Mission Bowling Club's take on the classic.
They start with Negra Modelo, which is clearly the ideal michelada beer – bold enough to stand up to the hot sauce and other add-ons, but without any conflicting bitterness or fruitiness. They solve the volume problem by preparing the drink in a small glass and giving you the rest of the bottle to top it off with, so your first sip in strong, spicy, and pungent enough to jolt you out of your morning haze. The additional ingredients focus on smoky, chipotle flavors, and I'm not sure how they get that frothy little head on top, but it's similarly full of flavor. Oh and also, they put a fucking shot of mezcal in it.
So thanks, MBC, for revealing the beauty of the michelada to me, even if you did have to bastardize it a little.
Drink of the week is brought to you by Poachedjobs.com.