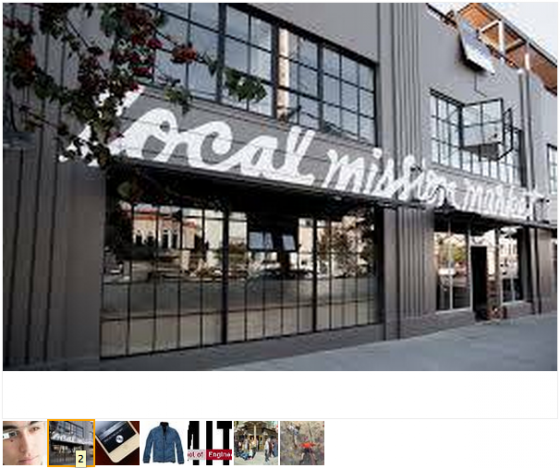 The Roll Over Easy crew this morning read through a selection of recent Mission Connections, and this was the big closer. Like DJ Sequoia, I'm going to choose to believe this is real:
Sexy Google Glass guy at Local Mission Market – w4m (mission district)
I know you saw me — how couldn't you?
Or at least you could replay it later in the silver pair of technological seduction perched on the rim of your ear. I couldn't help but stare, you caught my eye and I was smitten. You were perusing the gluten-free crackers aisle, a bottle of organic pinot grigio tucked under your arm, talking into your iphone. At first i thought you were one of those "eccentric" SF types that talk to themselves on the street until I realized it was just Siri and breathed a sigh of relief. Your polarfleece jacket was jauntily slung over your shoulder and I caught a glimpse of an ID card lanyard trailing out the back of your jeans pocket. You rocked that gingham plaid buttondown like there was no tomorrow (business casual never looked so good!). Did you go to MIT, or was it Stanford? My god, you are one in a million.
Brunch at Mission Beach Cafe or rock climbing at Mission Cliffs? Yes, please!
ps — I'm the girl wearing the Warby Parkers. [link]
Be sure to click through and look at all the pics, while you can.