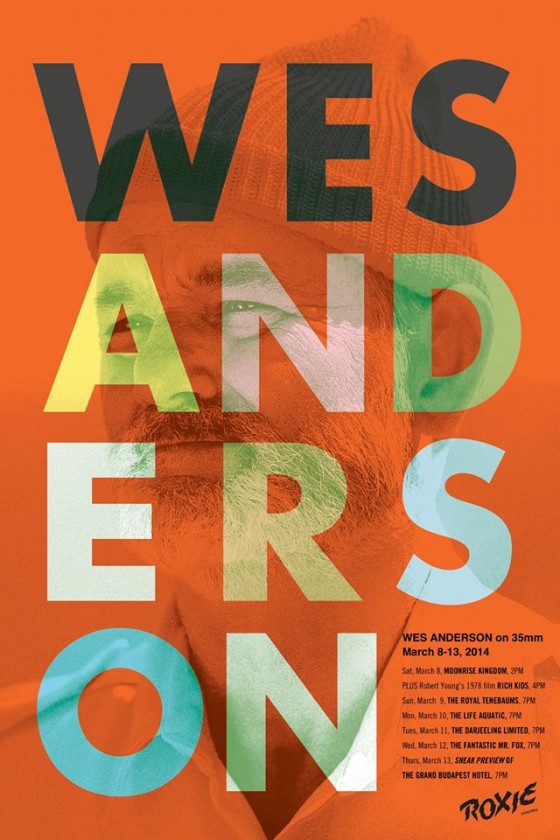 The Roxie rules, am I right? Here's the deal:
On the eve of the release of his eighth picture, THE GRAND BUDAPEST HOTEL, the Roxie is proud to present a mostly complete retrospective of Wes Anderson.  Melding influences like Charles Schutlz, Francois Truffaut, and the Kinks (to name but a few), Anderson's meticulous, gorgeous and often melancholy menageries of sight and sound have deeply influenced a generation of moviegoers.
As an added bonus, Zissou Society Members (membership free with tickets to any of the other shows) get to see a special sneak preview of a very exciting new movie on Thursday, March 13…
Boom. Get tickets here.