Katie & Brittany saw the new show at the Magic, and it sounds pretty compelling. Also, good title.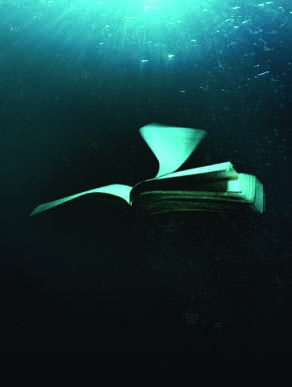 PEN/MAN/SHIP
by Christina Anderson
directed by Ryan Purcell

1896: the middle of the Atlantic Ocean. A father and son board a ship heading for Africa on a mysterious mission with an opinionated young woman. On the open sea, an unexpected detour resurrects family secrets and reveals true intentions, fundamentally changing the course of their journey and their lives forever. Magic is delighted to celebrate the return of playwright Christina Anderson, "whose work will be transforming America's Stages for decades to come" (American Theatre Magazine) after her term as our 2011 Playwright in Residence.
Despite our weariness when it comes to trekking to the Marina, we keep going back to Magic Theatre at Fort Mason because they consistently produce inventive and professional shows. They might not always be to our taste, but they are always in good taste. As we overheard another patron say as we entered "Magic Theater is where you go when you want to see real theater." The world premiere of Pen/Man/Ship by Christina Anderson stayed true to this trend.
Katie: I was entertained, I was invested in the characters, I wasn't blown away, but I liked it. It was an intense story that was on the sad side, but it was really well done.
Brittany: I liked it too. It felt a little long though, especially the first act. It's funny because most the time when shows don't have an intermission it bothers me and I'm like "Ahh, give me a break, I need a break." This is a show I feel like could have been cut down with no ill effect and done without an intermission. We lost a chunk of audience members at intermission, which is too bad for them because I thought the second act was really strong.
K: Yeah, It had really slow start but it picked up at the second act. The second act was intense. Overall, they cast really great actors and had an amazingly inventive set, lighting design and costumes.
B: It was set in an interesting time period, during the time of Jim Crow laws, after the emancipation of slaves, but slavery is still really fresh in a lot of people's minds. The show took an interesting look at the hierarchy within the African American community, which doesn't often get talked about in theater. Although it was definitely a show grappling with the African American experience, a lot of the themes and family drama it explored told a universal story too.
The Verdict: If you love drama this show doesn't hold back in that department. Go see it, and stay for the second act. It takes a while for the story to warm up, but once it gets going it gets powerful.
The Drama Talk: Overall an entertaining, intense, well told story about a different time. As usual Magic doesn't pull any punches when it comes to design. An impressive set, lighting and sound give the small cast just enough to set the scene, without distracting from their raw performances, especially the knockout performance by Adrian Roberts who played Charles.
The Drinks: If you haven't been to Fort Mason's Off the Grid on Friday nights this show is a great excuse to check it out. Grab a bite before the show and a drink and do some skee ball after the show. It really makes for an entertaining Friday night out. The night we went was pretty chilly, it's almost Summer after all, so we both got warm spiced wine and stood under a heat lamp (of which there were plenty) while discussing the completely different world and time we just experienced.
Pen/Man/Ship runs through 6/15 at the the Magic Theatre, and tickets can be purchased through their website. Ticket prices vary from $20-$60 depending on where you sit.