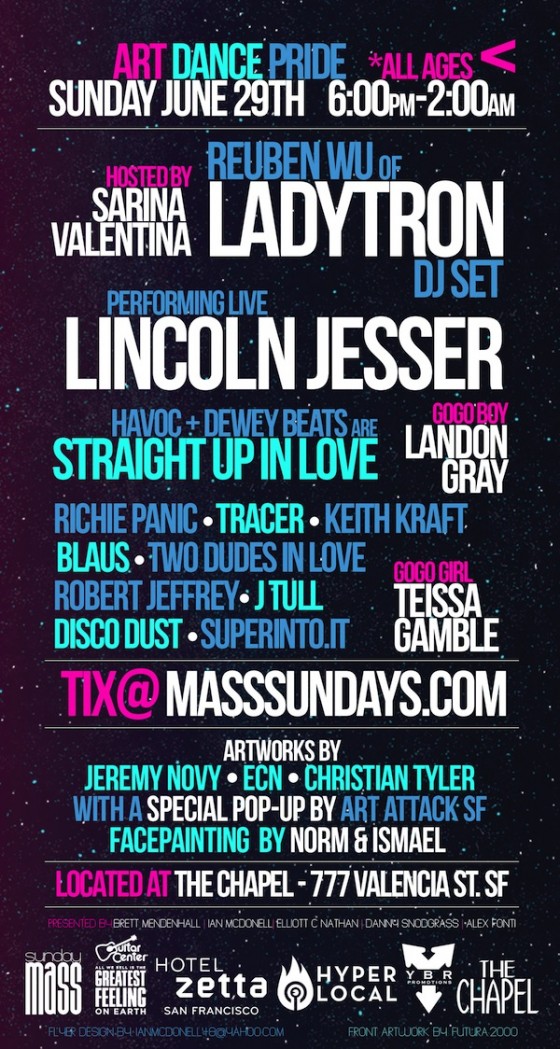 That's right, Pride is just around the corner once again! And you just might wanna celebrate it right here in the Mission at the Chapel with the Sunday Mass crew and Ladytron on the decks! Here's a little more info:
For this very special Sunday Pride edition of MASS, we are pulling out all the stops and delivering you the full venue experience, with three rooms of dancing, a visual spectacular at every turn, and as always, an eye towards musical and artistic excellence. Come as you are on Sunday, June 29th.
Tickets:
$20 Pre-sale (only 100 available)
$25 Regular
$30 At the door
RSVP and invite your friends here! Buy tickets here!
And for a chance to WIN a pair, tweet a link to this post and hashtag it #sundaymassmissionmission. Contest ends a week from right this second. Winner will be selected at random.