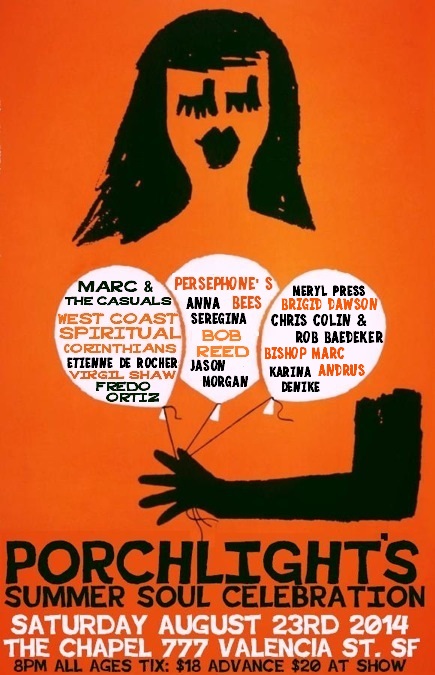 Dang, this sounds like a good time:
What we got: Hosts Beth Lisick and Arline Klatte, a 20 piece version of Marc & The Casuals, a special opening set by soul gospel legends the West Coast Spiritual Corinthians. Comedy by Anna Seregina, Chis Colin & Rob Baedeker. Special Musical Guests Persephone's Bees, Etienne de Rocher, Fredo Ortiz, Karina Denike, Meryl Press, Brigid Dawson, Bob Reed, Jason Morgan, & Virgil Shaw.
With summer stories from Porchlight and a summertime soul story and invocation from the Bishop Marc Andrus…
Show start promptly at 8:30 and won't stop until everyone has danced and laughed and danced again.