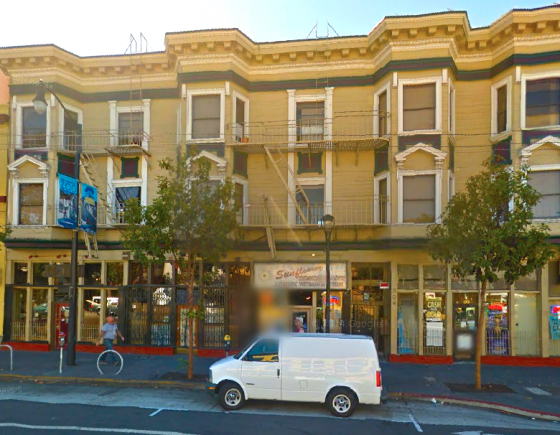 First, sort of an update on Sunflower (SFist did a little digging):
SFist called the Potrero branch of Sunflower to see if there's any update on the space at 506 Valencia (which is also connected in back to another storefront at 3111 16th Street) and an employee there said she did not know if there were plans to reopen. Also, she said, she could not discuss why they closed.
Mission Mission commenter Susie, who claimed to represent the restaurant, noted earlier that the problem had to do with ADA compliance, which could stem from threats of litigation, or actual litigation, from local opportunist ADA enforcers who have also struck other nearby Mission businesses like Chile Lindo. Back in 2010, Chile Lindo owner Paula Tejeda told Inside Scoop and SF Weekly that "The entire Mission is being attacked by this same lawyer," referring to Thomas Frankovich and his disabled plaintiff Craig Yates, who at the time threatened Tejeda's landlord with $1,000 fines for every incident of lack of access to the restaurant because of a six-inch step required to enter the premises.
Hopefully they'll reopen eventually. Meanwhile, the Sunflower family opened a new place right next door, in the former Mariachi space:
The restaurant's About page says that they "bring traditional Korean dishes and make them vegan," but the only Korean items on the menu so far are a kimchi maki roll and a vegan version of bibimbap.
The place got a handsome remodel and just snuck open on Thanksgiving day, and vegans the city over will be clamoring to try dishes like lemongrass "chicken"; wok-fried spicy tofu with bell pepper, celery and chili; red and yellow curries; deep fried yam maki rolls; and vegan Mongolian Delight. All dishes are in the $5 to $12 range, which should also make them popular, and you can see the full menu here.
Hokey dokey!
How's everybody been dealing with the loss, anyway?
Read on for more.