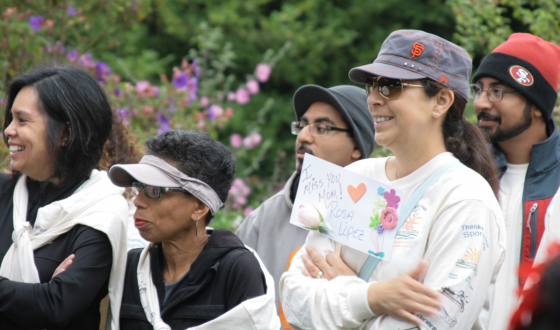 In case you missed it, Capp Street Crap did a great writeup today on Mission-based non-profit Círculo de Vida losing their lease as tech company Double Dutch expands into their space in the Bay View/US Bank building.
Círculo, which serves primarily low-income immigrants who lack health insurance, provides a wide range of services – from support groups for people with cancer and their children to wigs and prostheses, case management, and in-home support for the terminally ill. Founded in 1992, it has spent the last 11 years at 2601 Mission. Now, it must leave by March 31.

Carmen Ortiz, Círculo's founder and executive director, said that another non-profit on her floor had to leave after its lease wasn't renewed last year and that DoubleDutch is now in that space. Even so, Ortiz said she was still surprised to receive a notice from her landlord, knowing the kind of work Círculo does.
Double Dutch claims that they didn't know their growth was at the expense of Círculo de Vida's displacement. Nevertheless, it's a bad sign for our future when we lose a resource for low income Latino families dealing with cancer, so that a tech tool that helps with marketing and events can grow larger. There's nothing wrong with Double Dutch, or the service it provides, as far as I know (and I didn't know about them before today), but this city is becoming increasingly unable to take care of the citizens that need its help the most. I have worked for a San Francisco non-profit for almost eleven years and we have had to do a lot of restructuring over and over to be able to stay alive and effective. Even with our efforts, we would not be where we are without the grace of a landlord that truly understands what it means to invest in this city. Unfortunately, Círculo de Vida does not have such a landlord. SF real estate tycoons Vera and Robert Cort have long been targets of community & housing activists, for destroying historic murals, threatening and harassing tenants into leaving, and, in DotCom1, kicking out non-profits to bring in tech companies (number 14, under "Small-Time Scum"). Read on for the larger story on Capp Street Crap.
[pic from Círculo de Vida's Facebook page, via Capp Street Capp]
UPDATE: CSC has a response from Vera Cort.