Best SF blogger of all time Brock Keeling the other day posted this thoughtful seasonal greeting on Facebook:
In between your unfollow-worthy posts about Donald Trump vs. Bernie Sanders, "Merry Christmas" vs. "Happy Holidays," imported vs. locally-sourced terrorism, and other Daily Show- vs. FOX News-inspired dreck you insist on shouting to followers who think and feel exactly the same way you do — far be it from me that I should tell anyone to stop screaming into a bag of birdseed! — cushion your self-righteous updates with one like my own:
Socks remain one of the most requested clothing items at homeless shelters, but rarely the most donated. Freezing temps, blisters, and infections are common conditions that can lead to more serious health issues for our homeless population. Go ahead and donate a bag or five of socks to your nearest shelter. (Black non-dress socks, imo, are ideal because they last longer and are better suited for inevitable job interviews.) But best of all, not only will you feel better inside your own crazy head, you'll get to make pious, grandstanding posts like this one. Fabulous.
St. Anthony Foundation is a good place to start (details: https://goo.gl/O1OBZN). Check your local shelters for drop-off info.
Get to work!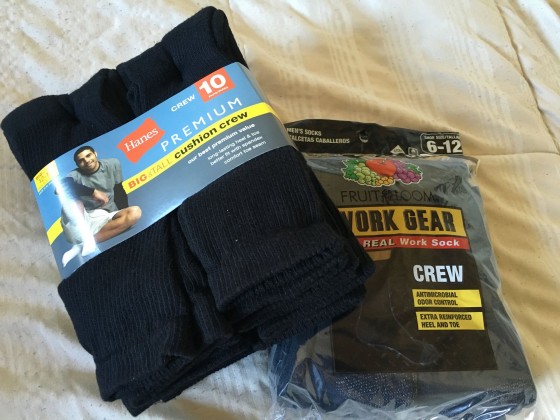 Note: the title of this post also refers to a post we did in 2009 involving another all-time blogging great, Tony Pierce, and the prospect of a Valencia Street American Apparel shop.