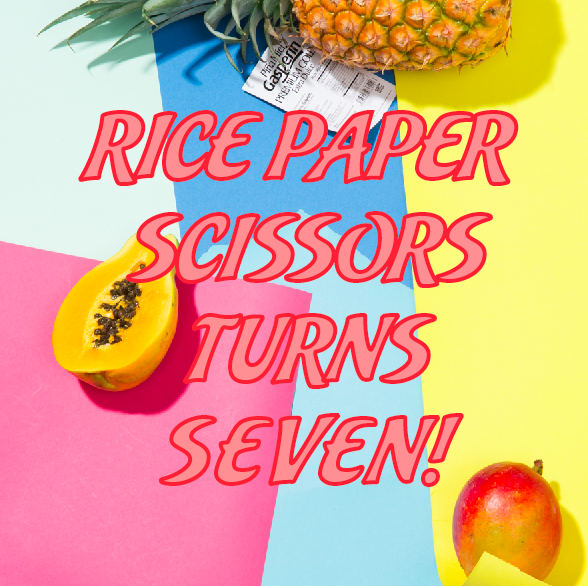 RPS is still due to open their very own place at 22nd Folsom at some point in the near future, but this week they're celebrating their lucky number 7th birthday at Rhea's Cafe at 20th and Bryant! Can't wait!!!!! Here's the invite:
RPS Turns Seven
Thursday, March 1st
6-10pm
Join us for a pop-up dinner at Rhea's Cafe to celebrate our seven-year anniversary and the end of the Lunar New Year holiday. We're popping up at Rhea's because we love their food and diner vibe and also because we want to start doing events close to our future restaurant home.
We'll be offering table service, with food available for take-out. Look forward to celebrating with you!
Valerie and Katie
RSVP and invite your friends! And browse the full menu after the jump:
Menu
Lunar New Year Cake – Bánh Tét – $8
sticky rice cake with housemade Chinese sausage, salted pork and mung beans
Mung Bean Dumplings – Bánh Bột Lọc Chay – $9
tapioca dumplings with mung beans, fried shallots and soy pineapple vinaigrette. vegan.
Squid Imperial Rolls – Chả Giò – $10
fried rice paper rolls with squid, turkey, bean thread noodles, wood ear mushrooms and carrots. served with nuoc cham.
Chicken & Cabbage Salad – Goi Ga – $13
shredded cabbage salad with chicken, housemade shrimp chips, Vietnamese herbs and a fish sauce vinaigrette
Hanoi-Style Beef Pho – $13
rice vermicelli, hanger steak, housemade beef broth
Buddha's Pho – $13
rice vermicelli in a daikon and mushroom broth with smoked tofu, yuba knots, buttermilk bok choy, beech mushrooms, cilantro and Chinese chives. (vegetarian, can be made vegan.)
Lemongrass Pork Chop Rice Plate (Suon Kho Xa Gung Toi Ot) – $16
braised porkchop rice plate with lemongrass, ginger, garlic and chilis
Tomato Herring Banh Mi – $13
Vietnamese sandwich with local herring and tomato sauce, pate, mayo, cucumbers, daikon pickles and jalapenos
Combination Pork Banh Mi – $13
Vietnamese sandwich with pork belly, housemade Chinese bacon and sausage, pate, mayo, cucumber, daikon pickles and jalapenos
Add-ons
Beef brisket – $3

Tendon – $2

House-smoked tofu – $2

Soft eggs – $2

Buttermilk bok choy or beech mushrooms – $2

Side of rice – $2
Dessert
Banh Flan – $6