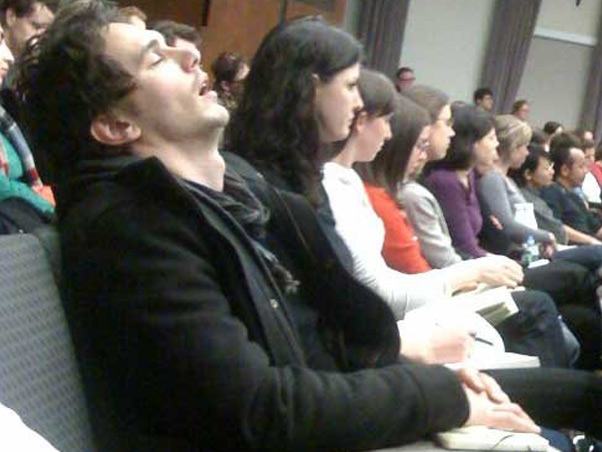 "Actors act; actors sniff jackets" – J. Franco
James Franco is probably the most important dreamy stoned slacker character actor of our time. Did you know he's from Palo Alto? Well  now's your chance to finally bring that Freaks and Geeks erotic fan fiction in your Documents folder to life:
826 Valencia is thrilled to offer you a chance to Make a Movie with James Franco! For only $25, you can enter to win a chance to collaborate with actor/writer/director James Franco on a short film starring you. Are we kidding? No! We aren't kidding! This is a drop-jaw amazing opportunity. And yes, you can buy more than one ticket.

The drawing will be held on Monday, May 24, 2010. All proceeds support our free student programming at 826 Valencia. The film will be shot in San Francisco, date and time TBD. Some restrictions apply.
More info on this ludicrous offer at 826 Valencia.
(Photo: I love James Forever; Tip: Kat, who totally could have just logged in and posted this herself)
Related: