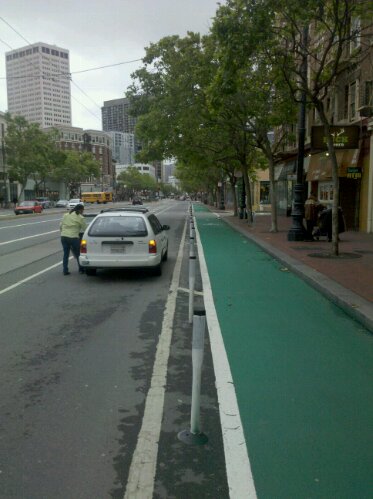 Apologies for the early morning bluster.  I must still be high off the dopamine rush from last week's Bike to Work Day.  But it's not all empty bravado!  Take a second to look around and you'll surely notice!
For instance, this driver has apparently learned from her earlier bike-lane-obstructing transgressions and is now double-parking in the rightmost vehicle lane instead of the bike lane.  I gave her a thumbs up and some verbal affirmation, and she smiled back.  She really seems like a polite (although mildly oblivious) lady.  Glad to see she's figured things out!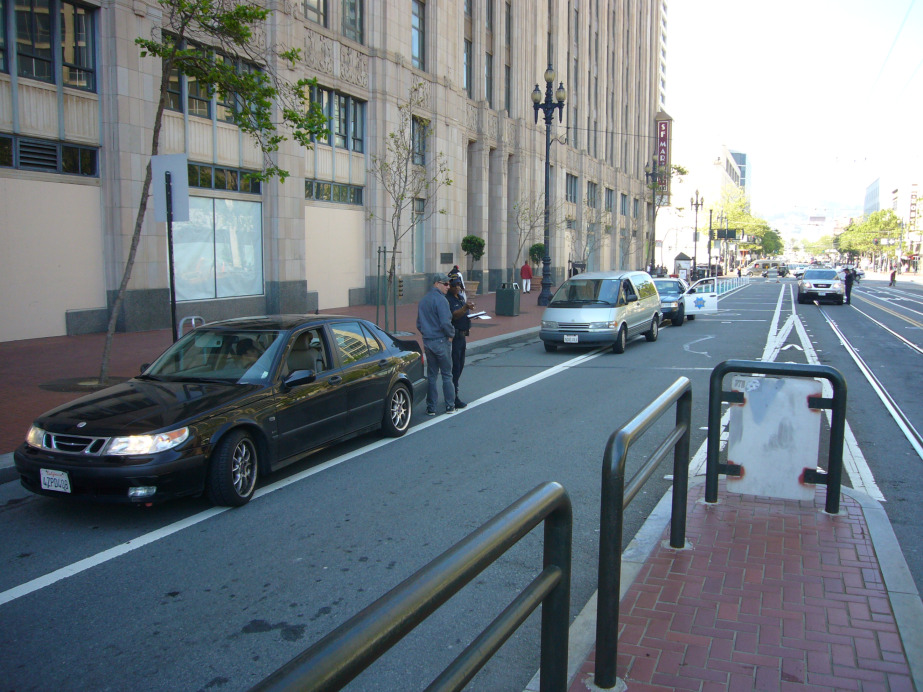 And what do we have here?  JUSTICE!!!
This is the first time I've seen private vehicles getting ticketed for failing to make a right turn onto 10th Street from Market.  Sorry to rub it in, drivers, but is it really so hard to read those signs? 
Before you know it, the jerk mentality behind Shut Your Fucking Mouth Bitch Or I'll Knock You Off Your Bike will be a distant memory.  Or will it?  Will cyclists and cars always hate each other?
Previously:
Freshly Painted Green Bike Lanes on Market Apparently Not Quite Enough
Shut Your Fucking Mouth Bitch Or I'll Knock You Off Your Bike