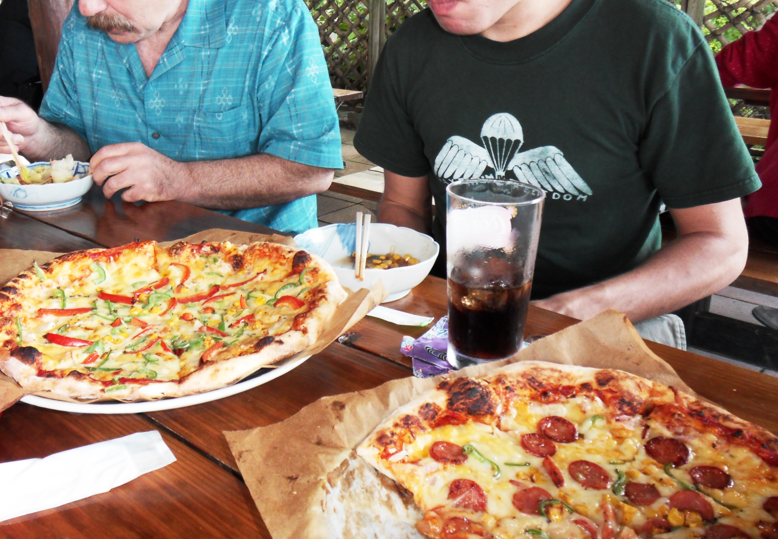 A couple days ago, Johnny0 made a crack about Japanese pizza not being very good.
Just now, as if in answer to this crack, oki yo (my sister and my cousin's blog about their three-month trip to Okinawa) published a post that spotlights some extremely delicious-looking Japanese pizza. I mean, look at that crust! And those fresh vegetables! I wish I could have a slice in my mouth right now!
AND, they dined with some kind of expert pizzaiolo who attests to the crust's quality. Read on.
Eat your words, Johnny0!
Previously: