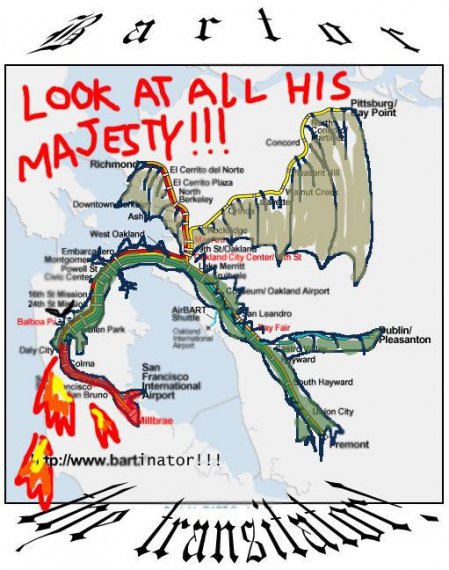 He must be mad about the impending BART service cuts.  Someone forgot to tell him about the extra $26 million of restored public transit funding for which the Governator (just keeping in theme) recently signed legislation.  That means no fare increases or service cuts . . . for now.
Anyone down to turn this into an arcade game?
UPDATE!!!  Or maybe he's just pissed that Tony Pirrone is still walking free despite his alleged role in the Oscar Grant murder, and he's going to shut down the Embarcadero BART station with a protest during rush hour today to demand justice.
[Illustration courtesy of Steve via Black Maps]