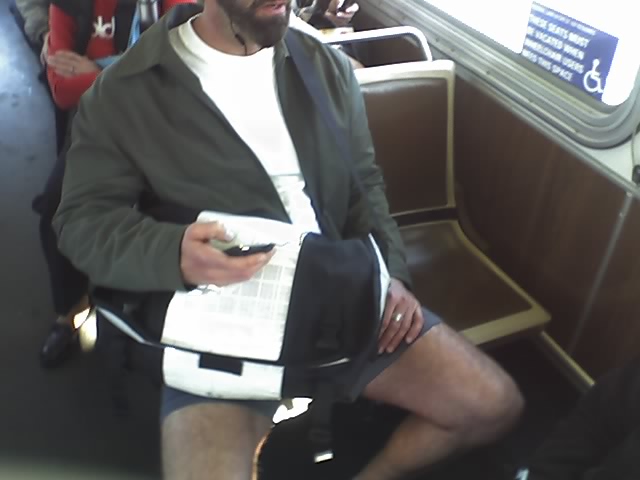 Reader Moderniste had a run-in with some huge nuts on the 22 the other day, and wrote about it on Violation Report:
The bus was full, and I really needed to sit down. And this prince of a guy was "saving" the last available seat for his apparently HUGE testicles.
Bravely, I tried to wedge myself into the 8 inches of seat left, thinking that my difficulty in trying to sit down would clue him in to moving aside a bit. (And mind you, I am a very thin person.) Alas, this Alpha Male cared more about his outsized genitalia than my comfort. So I stood back up and snapped his picture
Thanks, M!
Previously: