Happy Friday, people of this neighborhood! It is time to adopt a cute animal!

Kitty Girl — 9 year old female
Kitty Girl goes the extra mile to greet you, jumping off her ledge with welcoming meows. If you're looking for an expressive but easygoing cat who purrs often, Kitty Girl may be for you. Mellow and curious, she might have a shy moment or two, but overall, she's very good-natured.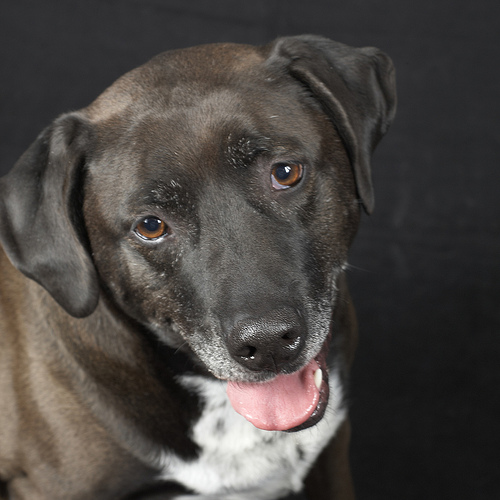 Ms. Bliss — 6 year old Labrador Mix
I am a mellow gal who loves tummy rubs! I have lived with kids before and like them and I have lived with similar size dogs too. I'm an easy going gal looking for someone who will appreciate my extra-large size lovin'!
All pets adopted from SFSPCA have received a pre-adoption veterinary exam and behavior assessment, vaccinations, spay/neuter surgery and a microchip.
Where: The San Francisco SPCA's Maddie's Adoption Center
Address: 250 Florida Street (at 16th – Street)
Hours: Open Tues – Friday 1 p.m. to 7 p.m., and Saturday/Sunday 10 a.m. to 6 p.m. (Closed Mondays and major holidays.
Contact: 415-522-3500, www.sfspca.org
Follow SFSPCA at facebook.com/sfspca and twitter.com/sfspca.