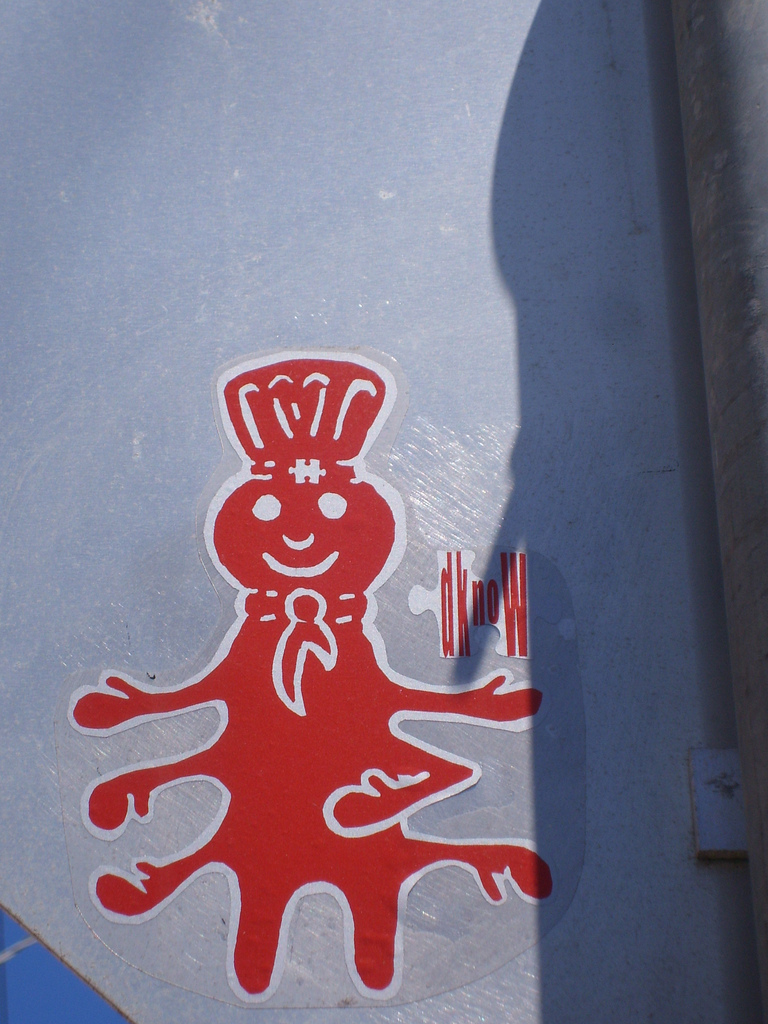 Here's the thing about this atomic six-armed Poppin' Fresh: If you try to poke his belly, he will tear off your finger in a fiery rage, eat it, and then go hee-hee!
This looks to be the latest by d-know, whose work we've looked at before.
Photo by Carlos Hoyos.